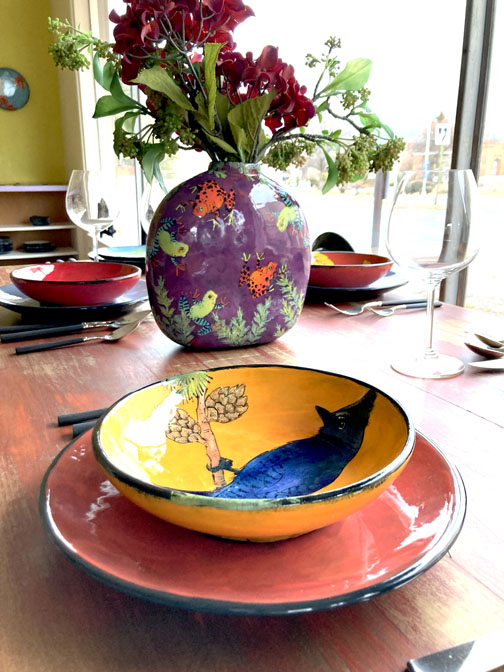 Update November 2021, We have clay!
We are restocking our shop as fast as we can. Most of our website is shut down for online ordering until our inventory has stabilized. If you wish to purchase, please contact us by email or phone so we can make sure the piece you are interested in is currently in stock. If you are adding to a set, and not in a hurry, it is likely we can help you now. We are taking orders as the ware becomes available.
Thank you for your patience and understanding at this time!
The shop is OPEN Monday thru Saturday 10:30-4:00.
Please stay tuned to our Facebook ( www.facebook.com/rainbowgatenm/ ) and Instagram for updates. Please email us with any questions!
Enjoy our vibrantly themed ceramic plates, bowls, cups, teapots, vases and more...brilliantly painted with a variety of motifs including: BIRDS, FRUIT PLATES, southwest charm, critters and a vast array of RAINBOW WARE colors.